Watch the video; Shatta Wale claims DBlack paid bribe to receive UN fake awards (Feeding Bottle and Plywood award)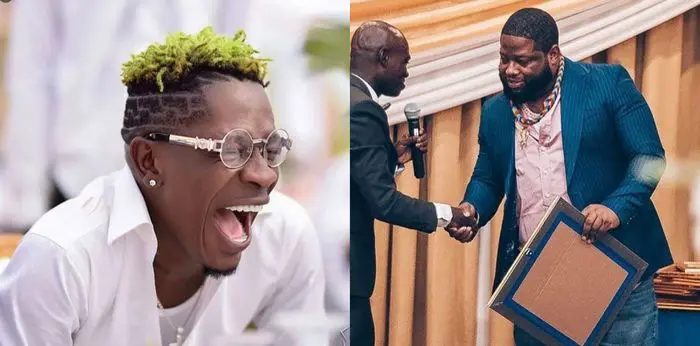 Dancehall Artist Shatta Wale has let the cat out of the bag on how DBlack allegedly sponsored the fake UN awards with a whooping sum of money just to lay hand on the 'feeding bottle' and 'plywood'.
Appearing in a Facebook live, Shatta Wale revealed that the fake UN award was an act of revenge on Sarkodie and DBlack for snubbing him (Dr.UN) in the past when he tried to have them on his album
So the award was to get back at them and humiliate them by organizing the award scam which he succeeded.
That is not all, DBlack allegedly paid a Ghc5,000 so he could lay hands on the award. He also paid for the hotel bills and other things. Shatta Wale alleged.
Watch the video below…